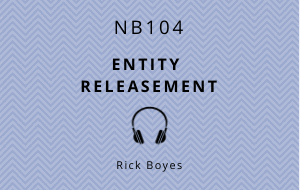 NB104 - Entity Releasement - Rick Boyes
Although this work is not for the faint of heart, it is something you need to understand so you can identify possible possession issues in your clients.
Description
Rick Boyes is a licensed counselor with many years of experience in working with clients with all types of issues. Rick frequently used hypnosis as part of his therapeutic intervention. Early on, he discovered he could not find the source of the problem that his clients were presenting. Purely by accident and not design, he discovered he was working with entity possession. Rick began working in the field of entity releasement.
In this exciting seminar he tells you how to identify and release this unusual condition.
Testimonials